my friend
nicole
had this great idea to start sticking googly eyes on everyday ordinary things to sort of "spruce" them up a bit. on the
forum
of her
podcast
she asked if there was anyone else who would like to participate and i of course said yes!
carlos & i went out last night for happy hour and here are a few of the pics we took of our "googly" experience. we were at
chuy's
on barton springs and i was enjoying a wonderful frozen strawberry margarita. i'm pretty adventurous and creative so i had a feeling a little frost wouldn't hinder the stickiness of the googly eyes. and i was right....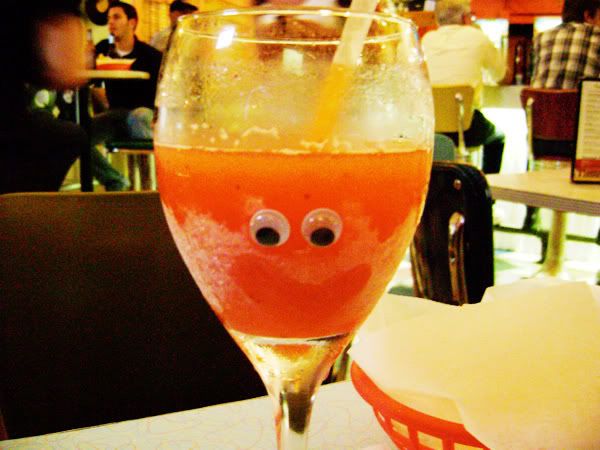 next was a sticker outside chuy's for a
design group
in santa fe, nm. it had elvis on it with the fancy glasses and i just
couldn't
resist.
we then rode our bikes down to
uncle billy's brew & que
for some of their new celebration double ipa. yum! on a side note i LOVE hoppy beers.....we were sitting at the bar when i looked down and saw the fabulous woodgrain that just
had
to be googled up.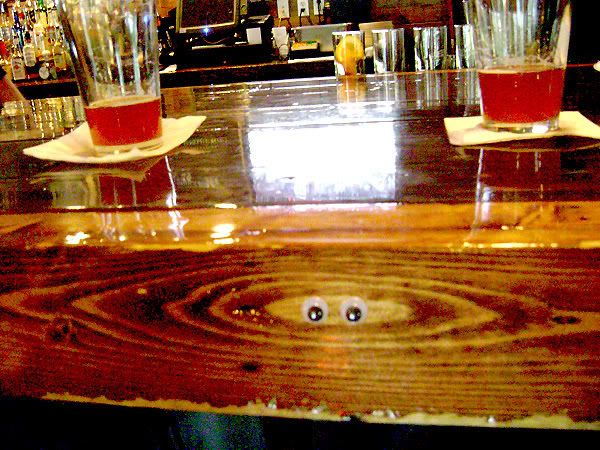 so there...i hope others will see the joy that we left in our paths. i think its pretty fun and really harmless. the eyes aren't all that sticky so they won't ruin anything. i hope you enjoyed seeing these funny pics as much as we had taking them....
have a great weekend!
cheers!
xo diane