thanks blogger for not posting my blog yesterday! argh! so here it is...posted a day later since the "scheduler" wasn't working....
i'd like to introduce to you arty vandalay. he's a little guy with a big personality. while caroline is here we will be following arty on his many adventures.
here we are at chuy's in austin enjoying a frozen margarita and some yummy tex-mex food. arty loved this place and you would too!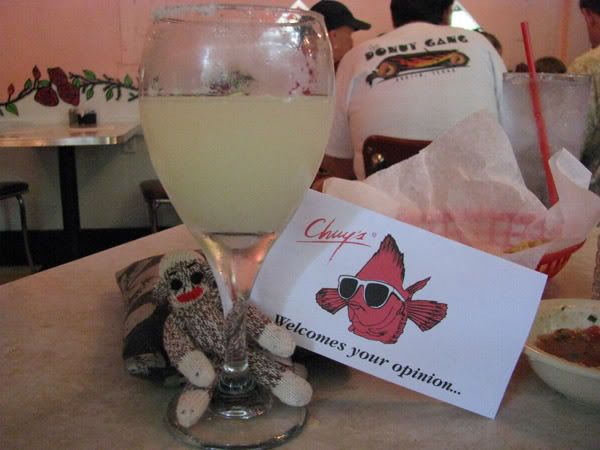 arty is very excited to be in austin and is looking forward to sharing his shenanigans with all of you.
cheers!
xo diane
p.s. happy mother's day to all the moms out there!