so, here it is 15 days later and so much has changed. my friend caroline came to visit during sxsw and we had a great time. i don't know what i would have done without her. she sold my jewelry like it was her own, she watched my booth when i needed a break, and kept me laughing the whole time she was here. good friends like that are hard to find.
the setup was from last thursday the 19th - saturday the 21st and was successful. we saw so many people! janeane garofolo was down on south congress shopping around and we saw about a million rock stars. (we're not sure who they all were, but you know a rock star when you see them.)
caroline left yesterday afternoon and i've been trying to catch up with work ever since.
i had about 300 e-mails to read & over 700 blog posts to weed through...whew! i guess a designer's work is never done. here is a picture of our chaperon "artie vandelay" who just couldn't get enough chips & queso while he was here. he's great guy with a ton of energy & good looks to spare. don't you think?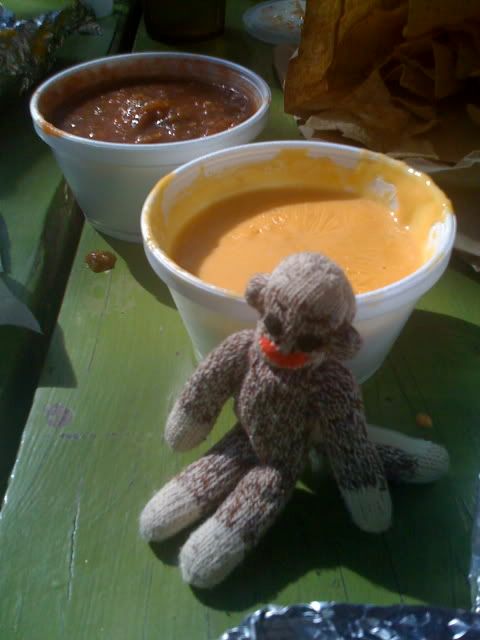 back to the grind tomorrow for sure...i've been running around today and just need a few more moments to catch my breath before plunging into production for my next venue. the lonestar ladies present: shop austin. here's the
link
with MUCH more to follow!!! oh, i've actually already been featured on their blog.
check it out here
. what a beautiful write up...thanks annemarie for being such a great friend.
well, gotta go and figure out the next few days...
cheers!
xo diane