we decided to spend a great deal of time outside today since the weather was so beautiful! sunny, dry, breezy and about 80 degrees. caroline and i went to
central market
to do a bit of grocery shopping for our grilled veggie sandwich.
since caroline is from chicago she was amazed at the bounty of produce that we offer here in the south. here are a few of her observations:
funky fruit
texas grown herbs
a plethora of dried peppers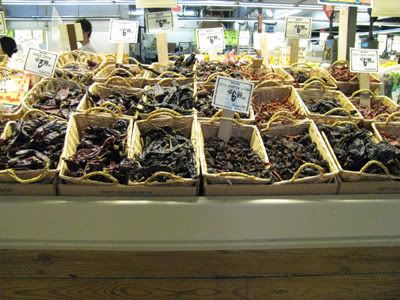 and her favorite, the salsa bar
see what we did with some of the goodies that we got tomorrow!
cheers!
xo diane