So I've been an avid football (soccer) fan for a very long time and I think it's time to finally share a little bit of the reason why I like watching "the beautiful game" so much. Watching these men on the pitch is quite exciting if you know the rules of the game, but you don't really need to know much to enjoy watching.
When you realize the amount of physical strength, dexterity and stamina these men have to be able to run around for 90 minutes straight with a 15 minute break - it will blow your mind. I consider them the most fit athletes on the planet. So take that into consideration about other areas of their life and, well, you get the point.
Here are a few of the men you should watch for during this most incredible of events happening for the next month called the World Cup. Maybe you've heard of it?
From Paraguay: Roque Santa Cruz
From France: Yoann Gourcuff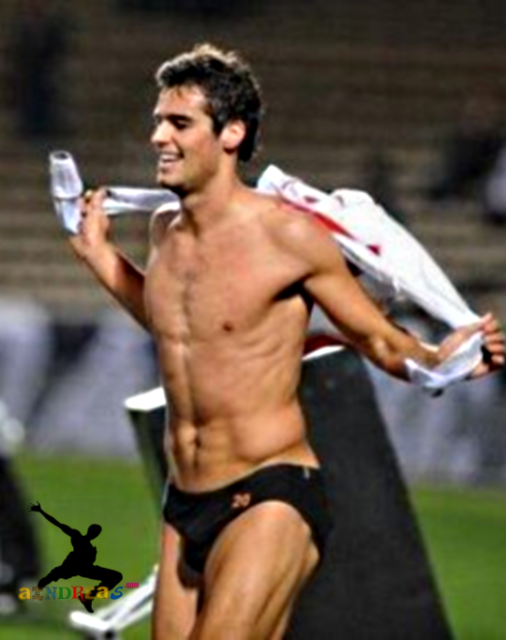 From Spain: Migel Torres Gomez
From US: Carlos Bocanegra
and Benny Feilhaber
From Italy: Fabio Cannavaro
And of course many women go crazy for Portugal's Cristiano Ronaldo (He's the one on the right.) Although he's not one of my favorites, you can't deny that body... He's shown here with Ivory Coast footballer Didier Drogba:
Sadly you won't be seeing these men since they have since retired but do deserve mentioning for sure.
From Switzerland: Raphael Wicky
From Sweden: Freddie Ljungberg
From Spain: Aitor Ocio
There are so many that I have missed, so I guess you'll just have to watch. It certainly brings new meaning to the term "the beautiful game", am I right ladies?
I must say that if I'm going to spend time watching a sport this is going to be the way to do it. It's continuous play so you don't have waste 4 hours of your time watching fat guys stop and start every 5 seconds between watching lame beer commercials.
cheers!
xo diane