'Tis the season for running around like a crazy person catching myself coming and going.
On Wednesday I've got my last class that I'm teaching at the Griffin School & a fabulous Holiday Soirée at
Adelante Boutique
located at 1206 W. 38th St. This event is sponsored by Jewell magazine & benefits the
Capital Area Food Bank
. Bring non-perishable food items to donate and receive an Adelante tote & entry into their raffle. All are invited!
Then following that up with First Thursday:
And a wonderful two day trunk show at Adelante Boutique from 10 - 5:30pm: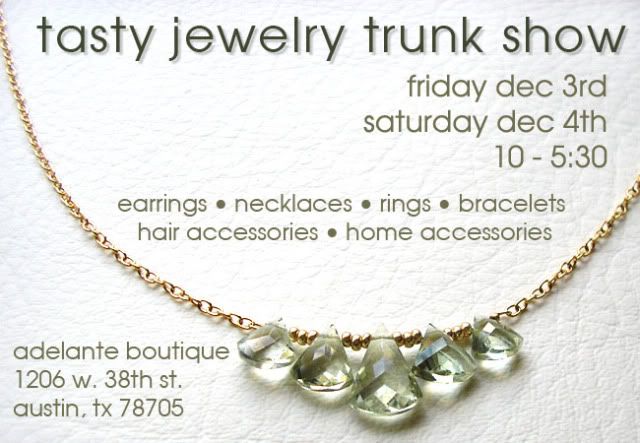 Hope to see you at one or more of these events this week!!!
cheers!
xo diane