I've got so much on my plate with the holiday season now in full swing! I have 7 different shows coming up in the next 3 weeks and with the economy being so uncertain, I am having a hard time figuring out where to put my energies.
To try to clear my head a bit I went for a very long walk & run today. I was on the hike & bike trail around Lady Bird Lake. (a.k.a. the Colorado River) I don't know how far I went, but I do know that I ran for 45 minutes of it, and walked for another hour. The weather was beautiful and all I could think about was trying to get a different perspective on things.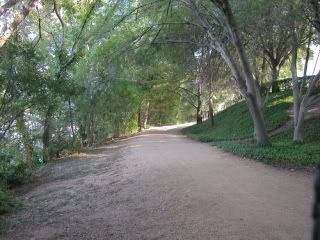 I think it did me good, it was either that, or the bubble bath that I took after. Now I'm just sitting in my big white spa robe and writing this...
I just keep reminding myself to take it one show at a time, that everything will work out and that at the end of it all I have a really fabulous Christmas & New Year's planned.
More on that later....
cheers!
xo diane