So it's been awhile since I've last posted anything here. Its not for lack of anything going on, quite the contrary. I've been quite busy indeed. So here's a quick rundown of what I've been working on:
1) Re-designing the website with LOTS of new merchandise. I found that I'm really being drawn back to my original style of making contemporary and mod jewelry with metal and semi-precious stones. The printed graphic work that I've been doing for the past few years has been completely satisfying, don't get me wrong, but tends to be a bit more limited in its execution. It will make its way back but in a completely new and fantastic form. Relaunch of the website is scheduled for late September with a party to celebrate it!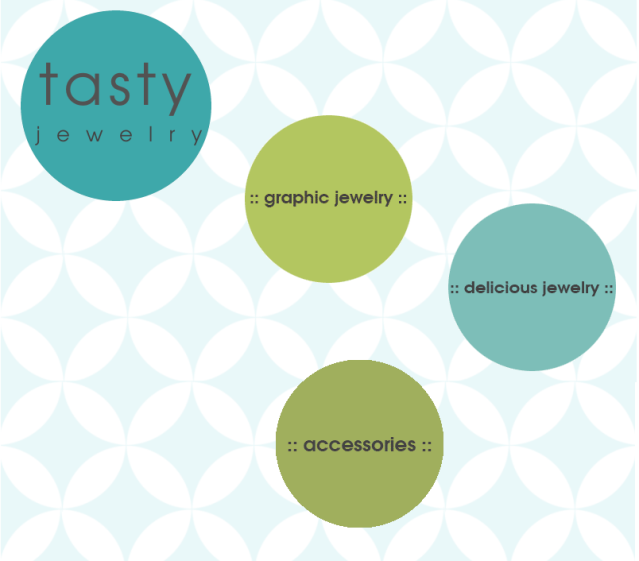 2) Doing more social networking and socializing in general. Getting out and about in Austin and letting people know that I exist has been really great so far and I've made some wonderful new friends & contacts in the process. Follow me on twitter as: tastydiane if you want to really keep up with my daily goings-on.

3) Preparing for New York. Its been 6 years since I've moved to Texas and while its been a wonderful experience (for the most part) I feel like I've done what I've needed to do here and am ready to move...home. I just spent the last 8 days in New York mixing a bit of work with pleasure and it just completely solidified what I have known all along. That I belong to New York. Every fiber of my being, who I am, what I stand for, my energy level, my design aesthetic, my motivation, my want to be a part of something big, everything points to being there. So I am preparing to go. Is anyone I know really surprised? Not at all.
And a nod to a new friend who made my trip so much fun. You've got a great sense of humor, great taste in music, know how to drink a proper pint, and have great taste in people. Cheers!
xo diane