Here are some detailed images of the wine charms that I'm making for the Austin Museum of Art's event in a few weeks. They wanted 35 sets of 6 wine charms which means I needed to make 210 individual charms total.
All the charms had to be printed, cut out, heat treated, then sealed.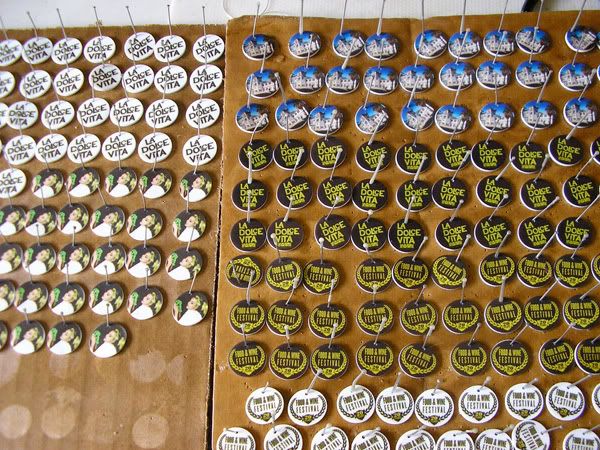 The next step was to line all the edges in black so they would look nice.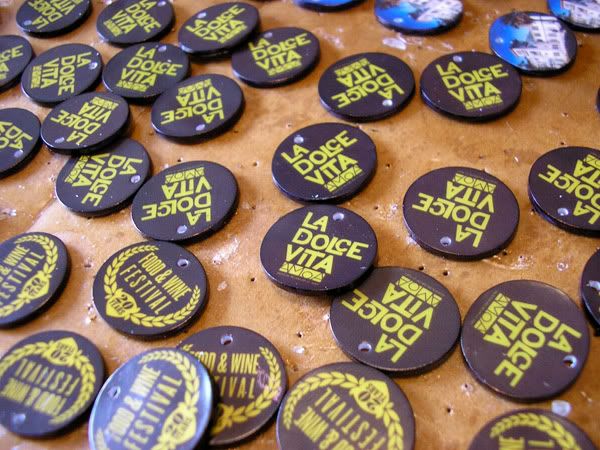 Then each one (don't forget 210 of them) had to have a jump ring attached to it so it could hang on the ring that goes around the stem of the wine glass.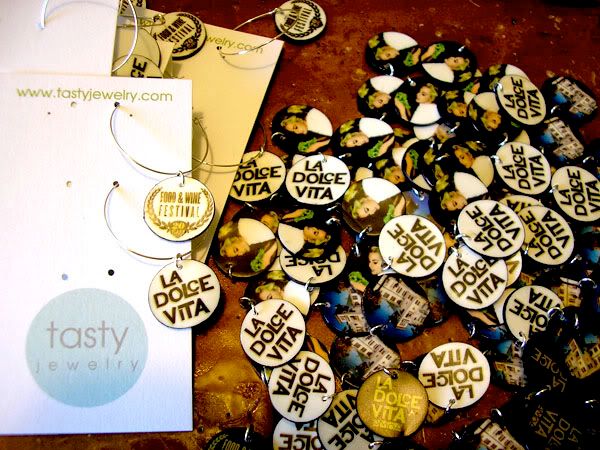 I attached them to one of my earring cards then that got slipped into a clear plastic tube that I cut to fit. I love coming up with fun packaging for items. These tubes are really versatile and useful. They can be reused for lots of things...I hope people recycle them.
So that's what I've been up to for the past few days. I can say that I am in dire need of a good arm & hand massage. I will be dropping these of next week and am looking forward to hearing what they have to say.
On another note...the website is pretty much ready to go. I'm just waiting now until the month is over so that I can honor the sale that I have going. I'm just saying that there are going to be lots of things no longer available, so you might want to go over and get the goodies you like while you still can. And at 40% off, I'm wondering if I'm just crazy or something. :)
cheers!
xo diane