I just went outside for a second and look what I saw!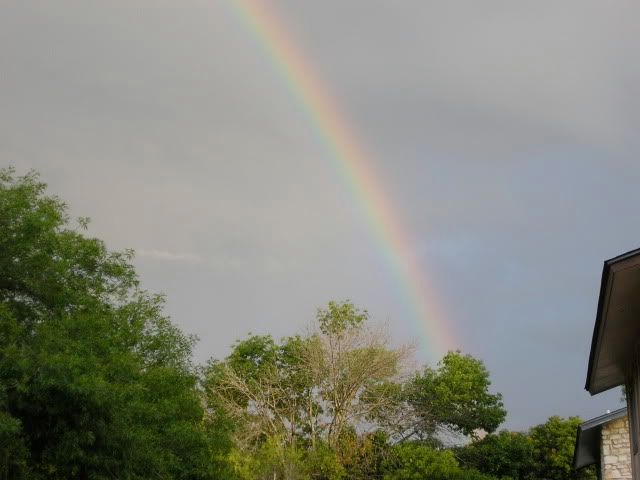 It was the biggest, fullest, brightest rainbow I'd ever seen. So I quickly took a few shots. These next 2 pics show the entire arc. I could see the whole thing! It was a great way to start my day...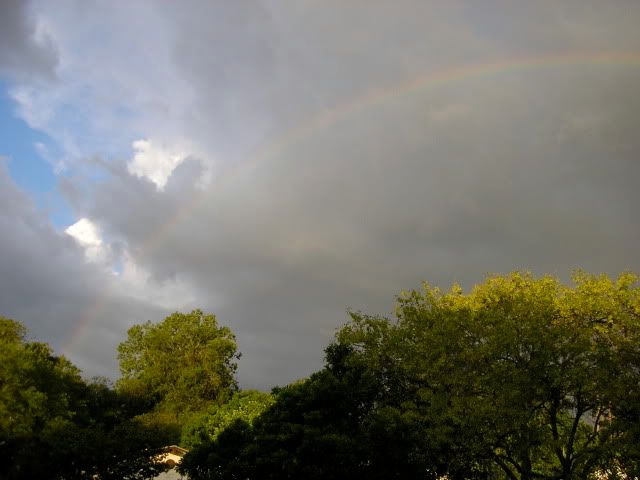 So I was just wondering...where's my pot o'gold?
cheers!
xo diane