I'd like to introduce a new feature to my website and that is the "Tasty Treat" of the week. Each week (from now until Christmas) I will be selecting an item and showing it a little extra love.
What does that mean for you? Well, 25% off of said item PLUS a free gift with every purchase! It's a great way to start collecting pieces for yourself or grabbing fabulous gifts for others. Now does that sound delicious or what?
So onto the "Tasty Treat" for this week ••• October 25th - October 31st: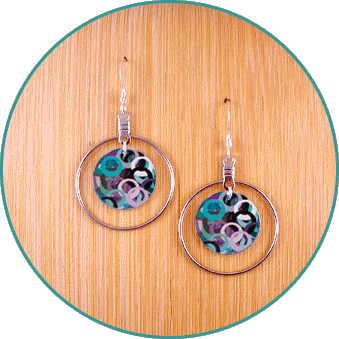 They are hoop ring earrings that feature a mod printed acrylic disc in the center. Originally $18, the "tasty treat" price is only $13.50. With 60 different graphics to choose from you shouldn't have too much trouble finding at least a few pairs that you can't live without!
So keep checking back each week to see if your favorite item has become the next "Tasty Treat".
cheers!
xo diane