After all of that crazy work last week to get my new booth displays made I thought I might share some pictures with you.
Here's the whole thing set up in my living room as I was working on it.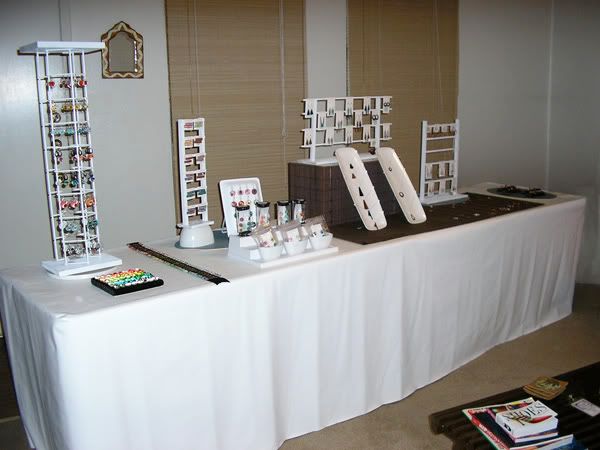 I really didn't have to change anything when I got outside. I was a bit worried that some of the displays might be a bit light and would blow over in the wind, but with a little clear packing tape strategically placed, I didn't have any problems at all.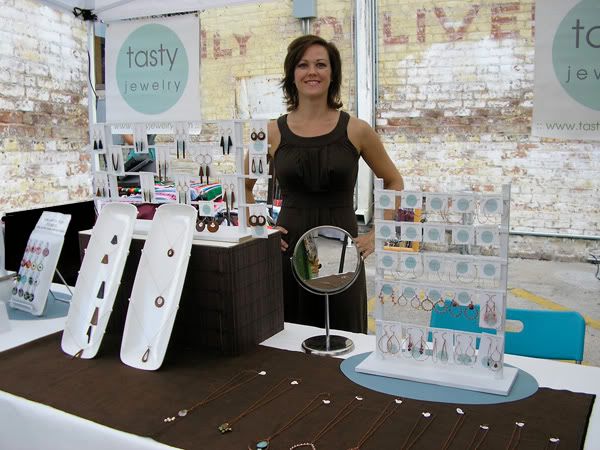 I made the table cloth myself out of some white vinyl. It worked out perfectly and I think gives the whole table a clean & professional look. All the other displays I made myself and just gave them an updated look with some white lacquer.
I think the effort was well worth it. I really enjoyed challenging myself, yet again, to keep updating and making Tasty Jewelry bigger and better than ever.
cheers!
xo diane