It's been quite a week for me. I've been in this sort of reflective mood due to the fact that I've been going through my life's possessions trying to sort through what I want to keep & what I need to keep. Two very different things!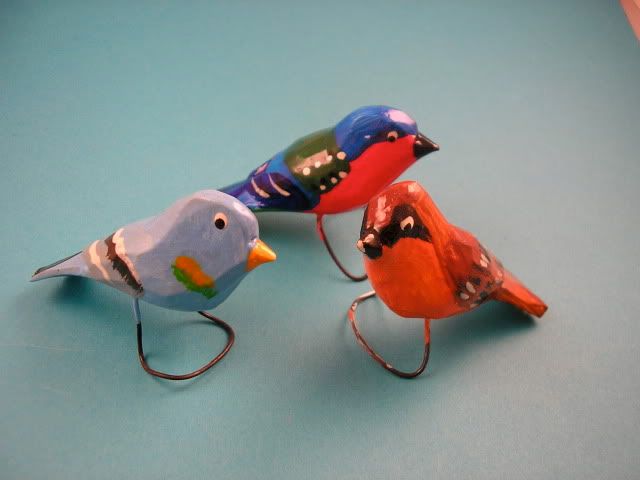 I keep finding these things that I have collected and now need to decide if they "make the cut" so to speak. Most of it is really just junk, I know that, but these are the things that make your house your home. Little touches with a certain "flair" that seem to say something about you or your personality. Those are the things that I really want to keep.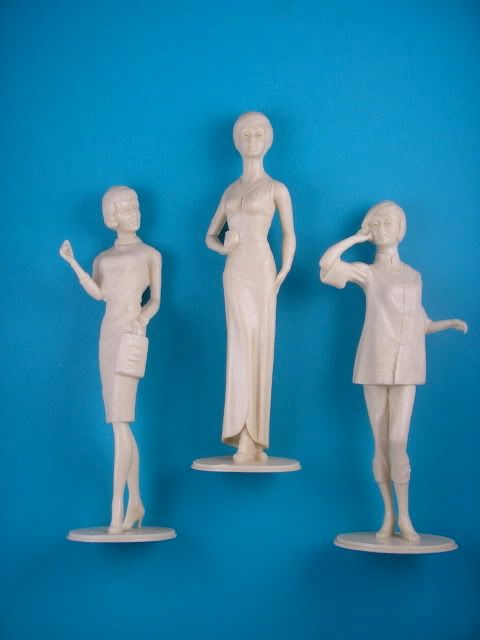 Take these crazy women, my friend Victor gave them to me years ago for my birthday and I just love them. They came as a set of seven. I don't know where he got them or what they are supposed to be, other than mod, cool & fashionable, which I hope is why he got them for me.
So tomorrow I am having a garage sale that will feature glimpses into my past life. It's always a little weird seeing your "worldly possessions" leaving in the hands of a stranger for a few dollars, but sometimes the feeling of letting go is truly priceless.
cheers!
xo diane