Here is the Tasty Treat for the week of November 8th - 17th.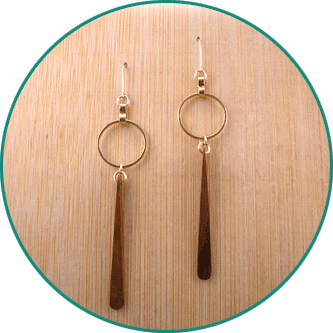 The long and luscious earrings feature mod metal rings with beautiful wood beads. They come in either silver tone with ebony originally $24 now $18, or gold tone with walnut originally $36 now $27. With hand made ear wires made from sterling silver or 14k gold-filled wire.
Don't forget you receive a free gift with your purchase too!
cheers!
xo diane