So does it look like this little cat missed me at all? As soon as I emptied the suitcase he was in it.
And here he is about an hour ago...snuggled up on my lap as I was working. He rarely sits on me, let alone sleep & snuggle for hours!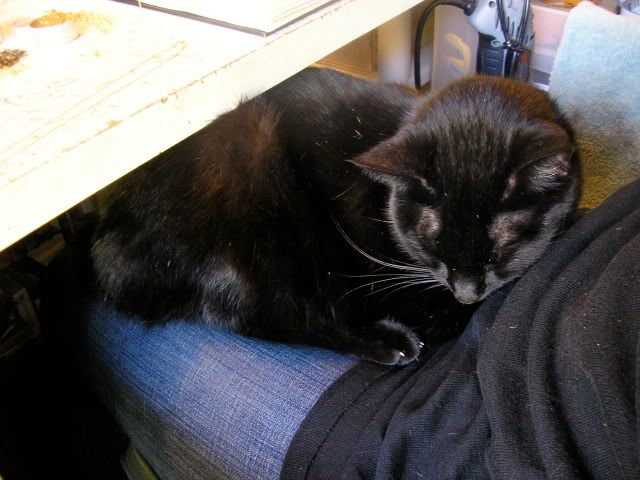 So I guess he missed me. :)
cheers!
xo diane