This year I spent Christmas & New Year's in Paris. Yes, I said Paris, as in France, as in the "City of Lights". What an amazing way to end 2009 huh? I can see why people fall in love here...or would want to share this with someone they care about. It's just simply beautiful.
The day I arrived it was my niece, Kaitlyn's, 16th birthday. We went to see PSG (Paris-St. Germaine) play a Ligue 1 match against Grenoble. It was amazing to be in the Parc des Princes with all of the fans. Here we are (Kaitlyn, my sister Mary & I) as captured by the PSG official photographer. This photo ended up on their website after the match! My nephew Thomas found it...
After the match my beau-frére, Thierry, drove us up the edge of the Seine to see the Eiffel Tower, then down the Champs Elyseés. It was all lit up with beautiful lights down both sides of the street and through the Christmas season they had these little white houses all lined up with vendors selling things. It was breath taking.
We came home & had a bite to eat, celebrated Kaitlyn's birthday & then I called it a night....
I highly recommend anyone who likes great food to visit France during this time of year, since most events center around the meal. Its like a religion to these people, and I completely understand it now. I've never eaten so much foie gras in my life!
Our Christmas day meal was fantastic. We started with Champagne (of course) and some delicious salmon blinis. Next we had foie gras on toast with a small mache salad.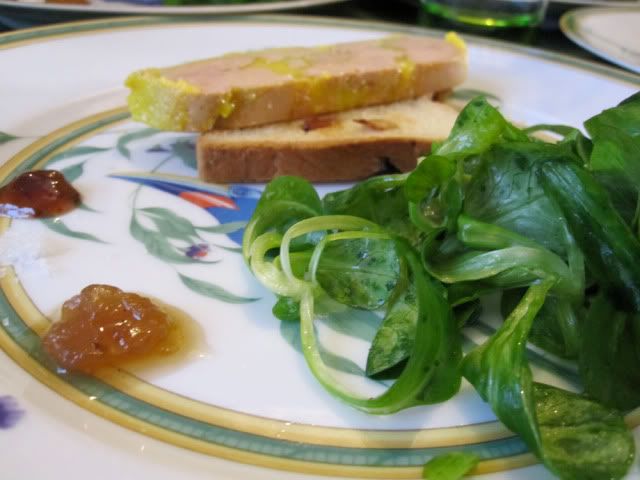 That was followed by our main dish of oven roasted chapon (or capon in this country) accompanied by mashed potatoes (with boursin cheese & herbs), bacon wrapped green beans & the stuffing from the chapon.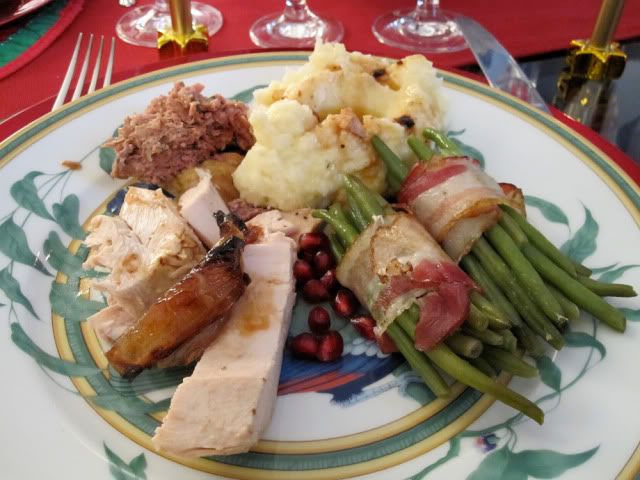 We followed that with the cheese course and then a dessert of Christmas cookies &
Bouche de Noel
.
Along with all of the great meals, we did get out and do some walking around. My nieces & I went into Paris the day after Christmas. We started at Centre Georges Pompidou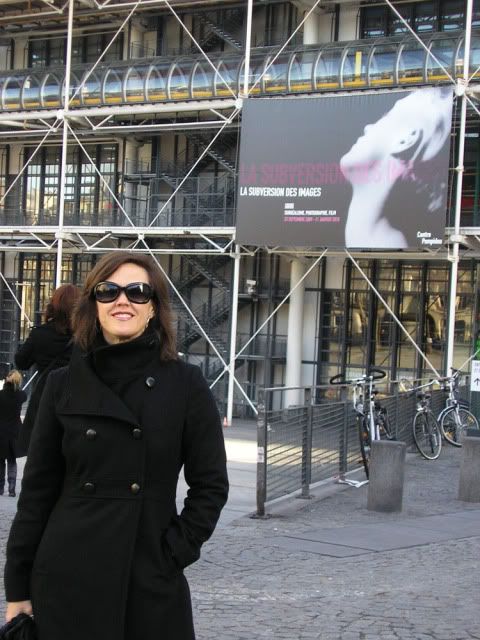 then rented these cool bikes called
Vélib'
and rode all around Paris.
Here's Kaitlyn & I:
and a view from my bike...yes, that's the Opera:
and Café de la Paix where we would enjoy New Year's Day brunch: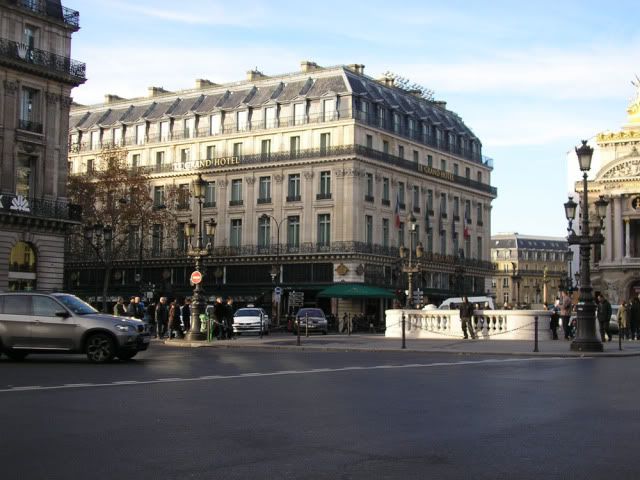 We stopped at this beautiful little shop where they had these fancy bon bons (you can see my other niece Ashley in the reflection):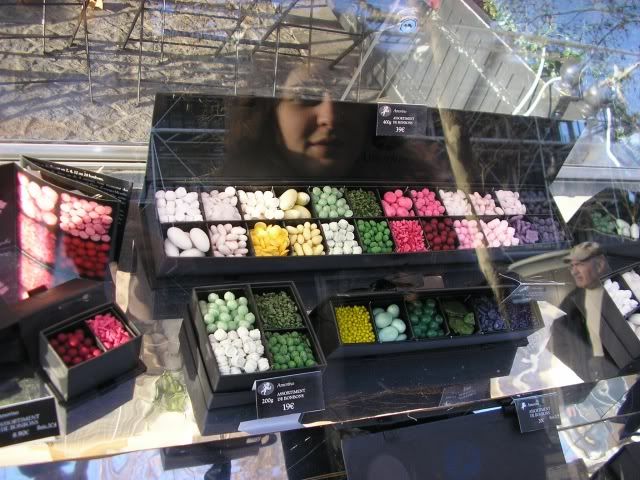 then Kaitlyn got this beautiful mango gelato cone shaped like a rose!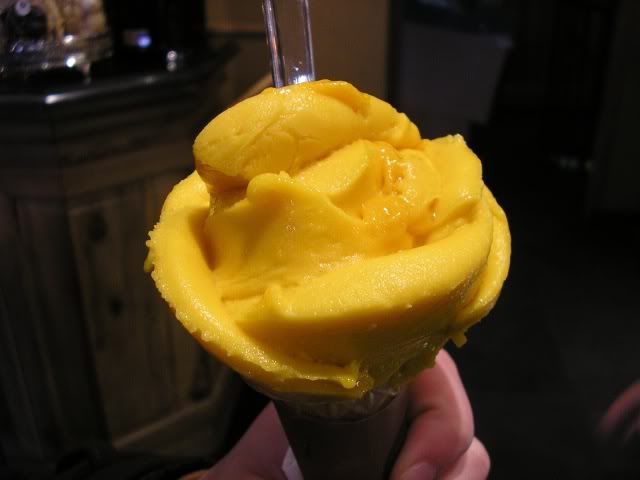 We had such a great day. It was nice to get out & about in the city. I've got lots more to share so I'll post again real soon!
cheers!
xo diane