The day before I left Paris my sister took me out to the chateau of Versailles. It was only about 15 minutes from her house. (Nice!) We got there nice & early so we could enjoy it before too many other people came. Here is what we saw once we arrived: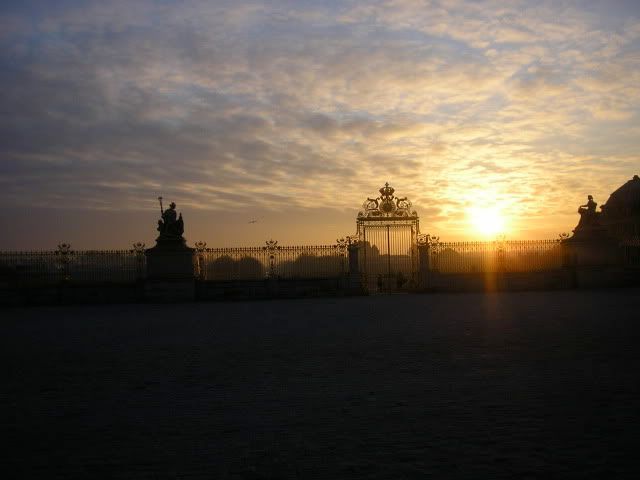 The sun was just rising and the glow cast such a beautiful light on the chateau it was incredible!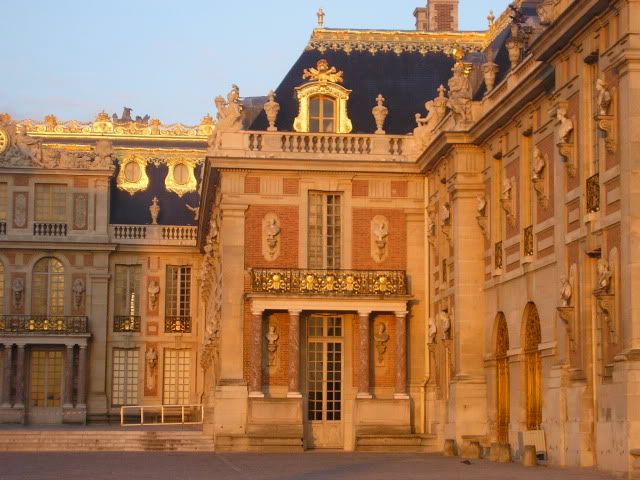 We proceeded indoors where we opted for the audio tour. I would highly recommend this as you can take your time to see everything with some detailed explanation. Here I am in "Le Salon de Diane"...my own personalized room at Versailles. Nice huh? :)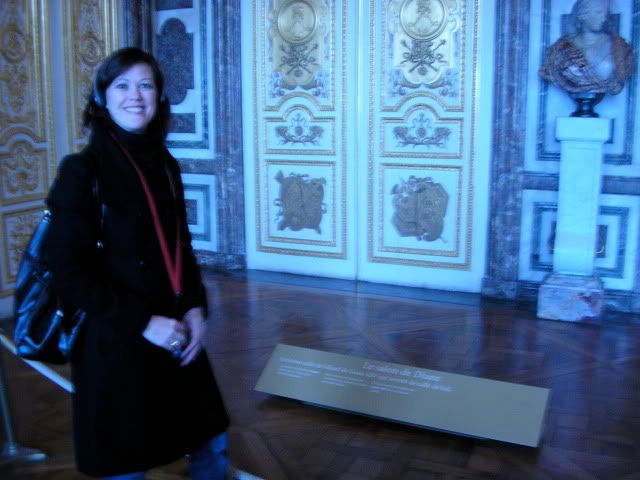 Ok, so its really about Diana the Goddess of the Hunt as depicted in this ceiling painting: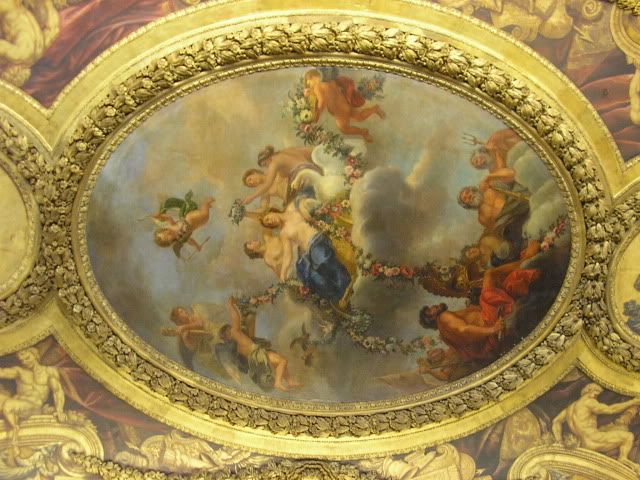 Here is the infamous "Hall of Mirrors":
my self-portrait there...(no easy task since there are usually about 150 people or more in this room at any given time - it paid to go early!)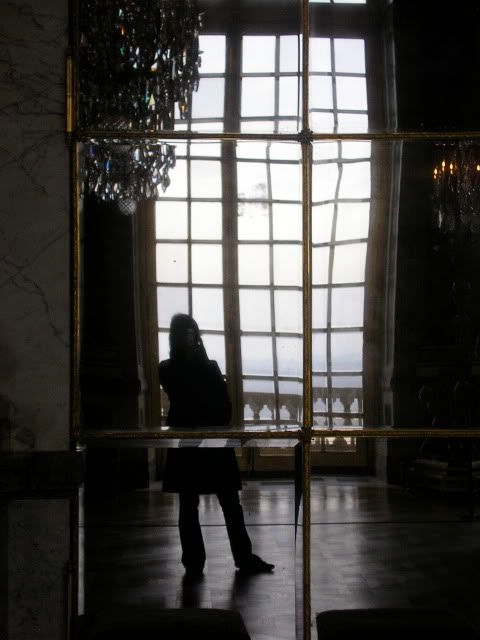 and some gilded tushies: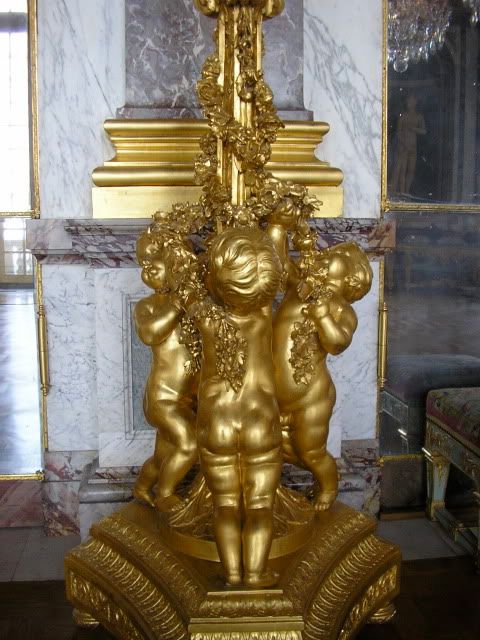 Everything was so completely opulent. The fabrics, the wall treatments, the furniture, the artwork. Its something that simply must be seen with your own eyes to appreciate.
I'm considering this look for my new bed...think the Queen would mind?
Beautiful crystal chandeliers were everywhere! I must have taken about 20 pictures of them alone. Here's just one example: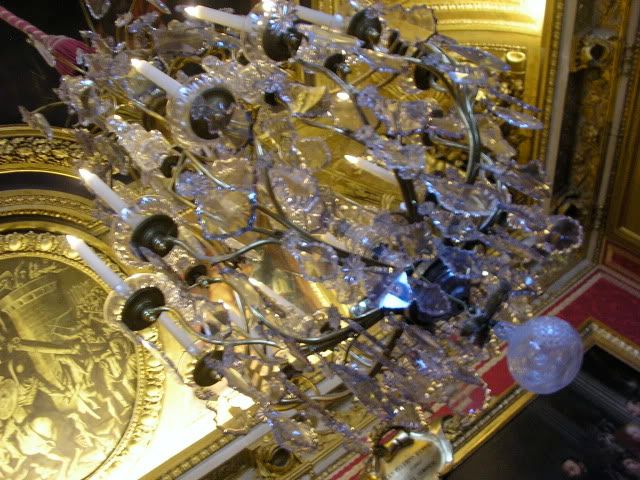 and another...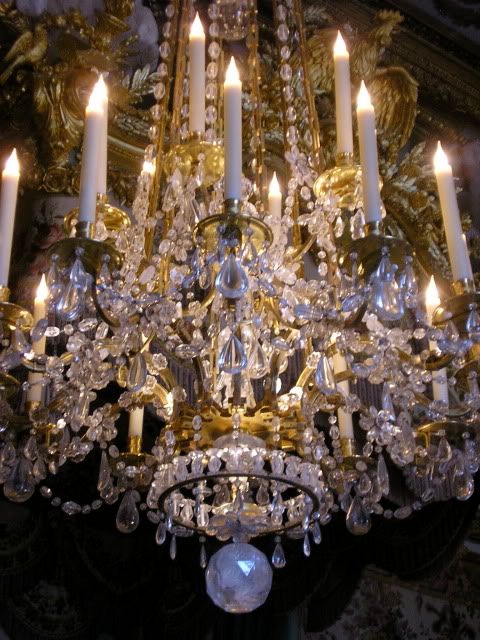 Marie Antoinette herself: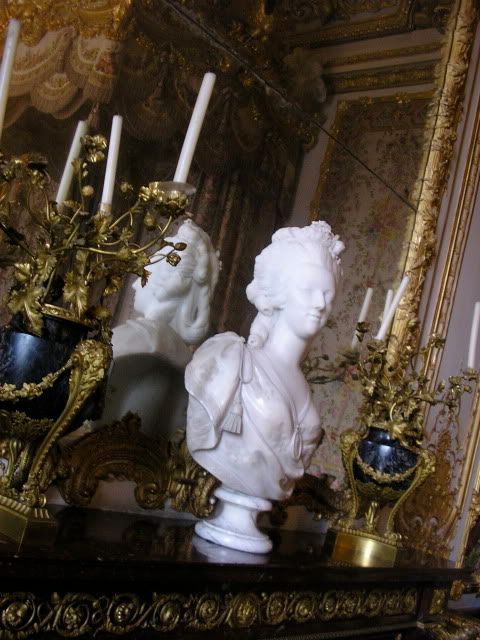 Here is one view of the gardens in the Winter...notice how long & far they reach! Amazing!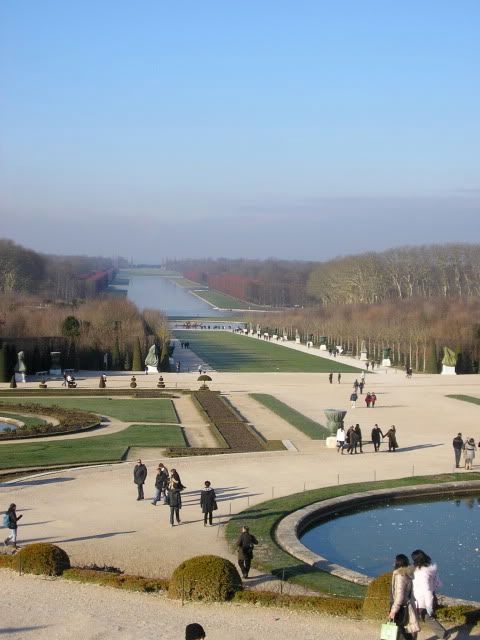 and the fountain: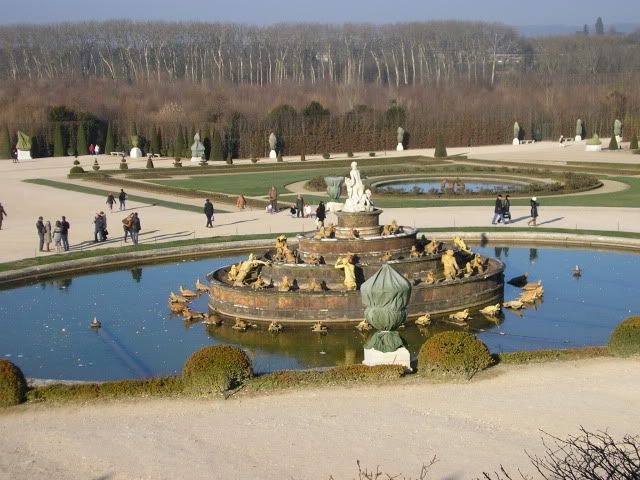 We head out to the Grand Trianon & the Petit Trianon which is where the Queen had her own quarters. Here is one of the rooms, they had the doors closed to block out some of the sunshine so the fabrics wouldn't be ruined.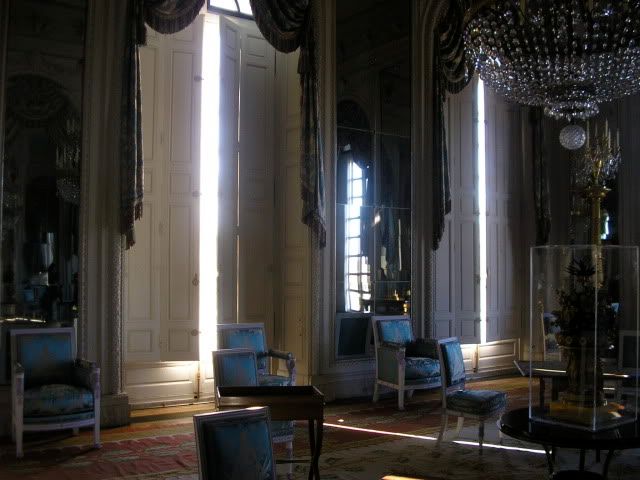 Here's a close up of a beautiful chair. I was amazed at the unbelievable tapestries & fabrics that were used. The colors were amazing and very inspiring!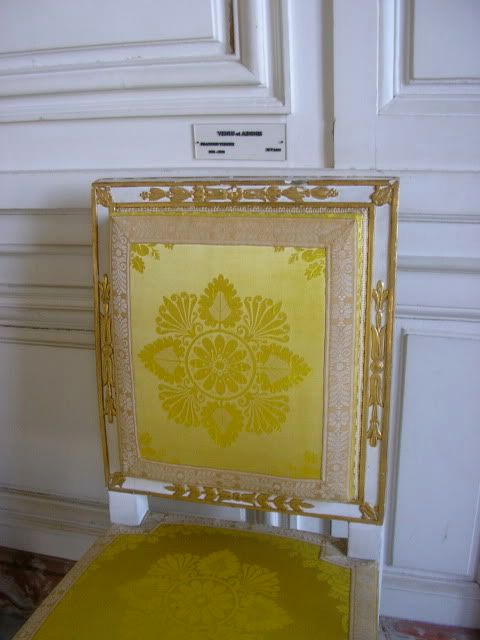 Here's the shot my sister took of the whole room: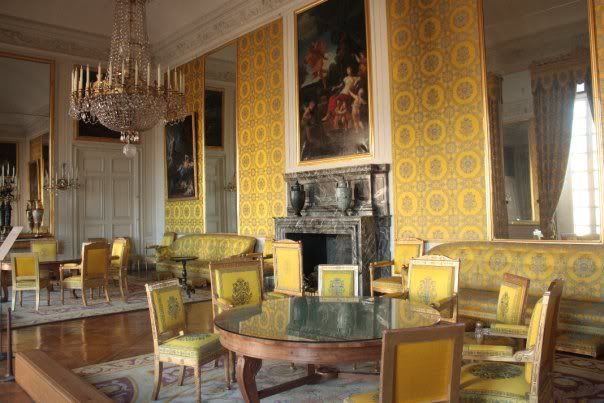 It won't be soon that I will forget my trip to Versailles. We spent the entire day there...I could have stayed the whole week! I will definitely come back in the Spring/Summer to spend more time in the gardens. What an amazing place.
cheers!
xo diane