So my cocktail party was on Tuesday July 14th, and like I said, my friend Aimee was in it to win it with her Passport to Fashion collecting stamps from all the participating salons & boutiques.
Thursday was my friend
Annemarie's
showcase at Urban Groove salon. She had a wonderful set up and has brought back her custom design program. Awesome! Here are a few pics from that day.
The three ladies...
The custom design group: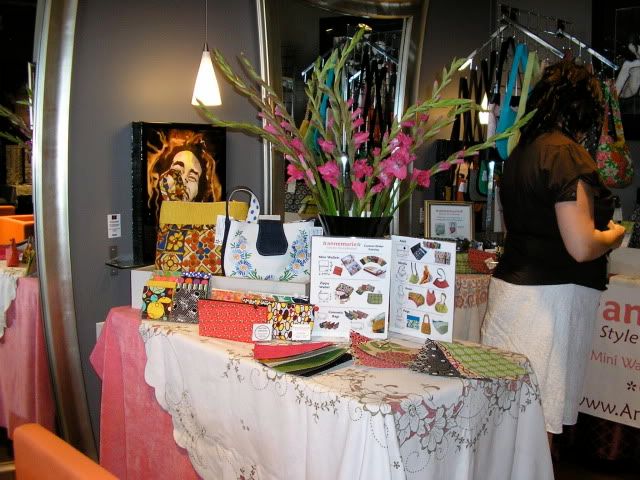 Annemarie showing Aimee the goods:
Later we met up with Aimee's husband Rob and headed off to the 2nd Street district with TONS of boutiques! Lots of beautiful people, fashion, drinks and food. After that we headed down to
Austin Handmade
for their party.
Here's Catherine & Jason & I:
They had a fantastic cake from
Sugar Mama's Bake Shop
which was to die for! Moist, rich and chocolaty! All we were missing was a tall glass of cold milk!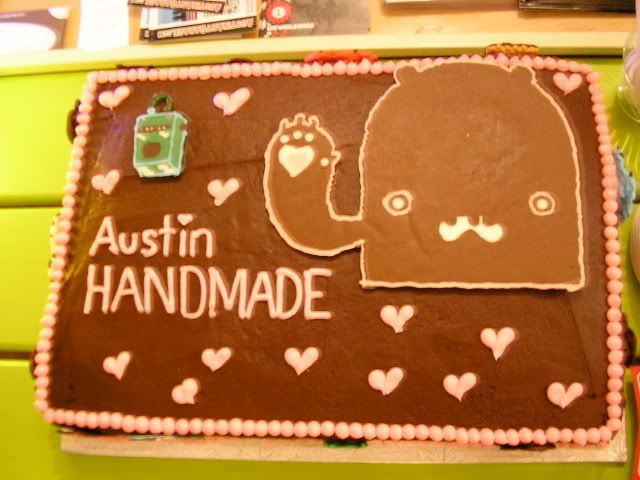 The bakery had decorated the side of the cake with little chocolate pieces in the shape of things that they sell at Austin Handmade. Imagine my surprise when I saw that it featured one of my owls! (sorry for the bad picture)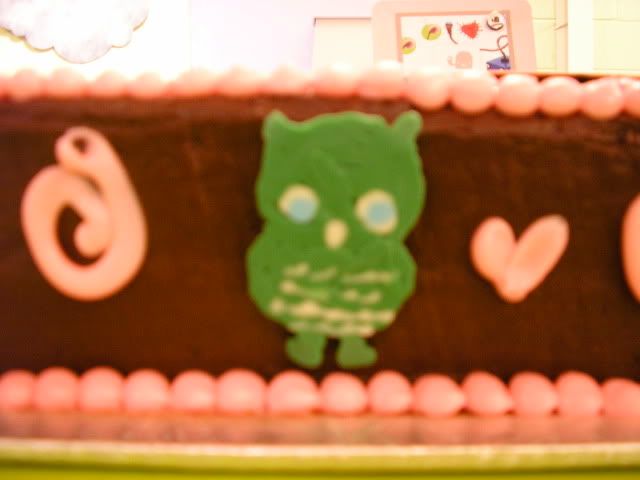 I still have one more post to talk about the Austin Fashion Awards...and my first red carpet experience.
xo diane