Yes, I understand that its been a whole week since Austin Fashion Week wrapped up and that I'm just now getting around to writing about it. Better late than never...
My cocktail party that was hosted at Sirens Salon was a great success. I was joined by my sister Mary, her daughter Kaitlyn & her friend Irene (from Spain). What was so wonderful about that was that she lives abroad and only visits the U.S. once a year. They helped me set up my tables, merchandise and give me support throughout the night.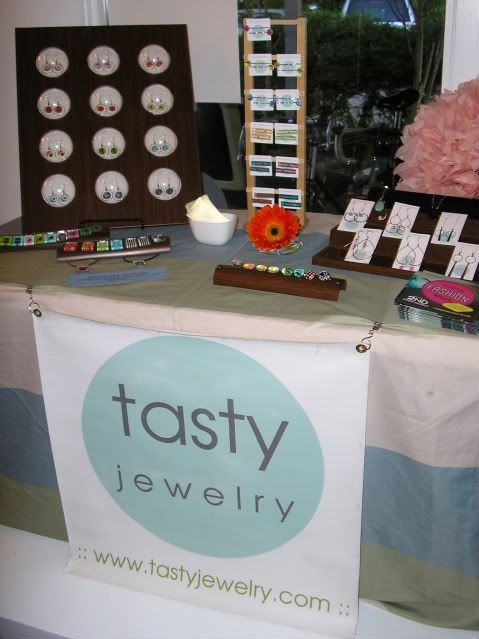 I met lots of people who were checking out the whole week's worth of events. My friends Aimee & Rob were there. Aimee was busy all week going to as many events as she could and was collecting "stamps" for her Passport to Fashion.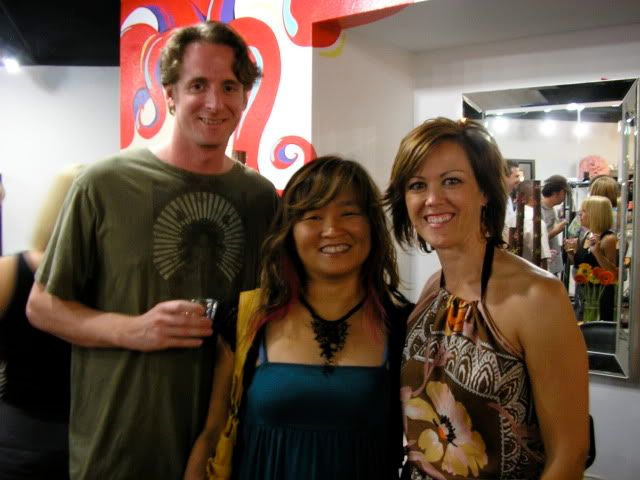 Sirens salon had put together a raffle featuring a beautiful travel case filled with products, services, gift certificates and a lovely necklace from Tasty Jewelry. Guess who won it? Aimee! Lucky lady...
Here are more pics from my set up:
(Hey, that's me in the mirror! Good shot Mary.)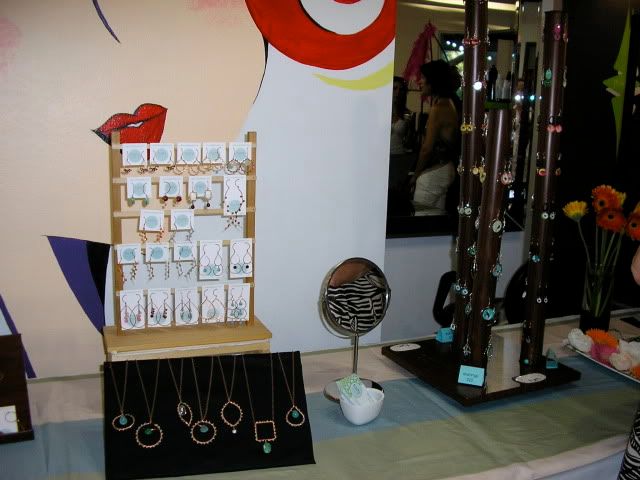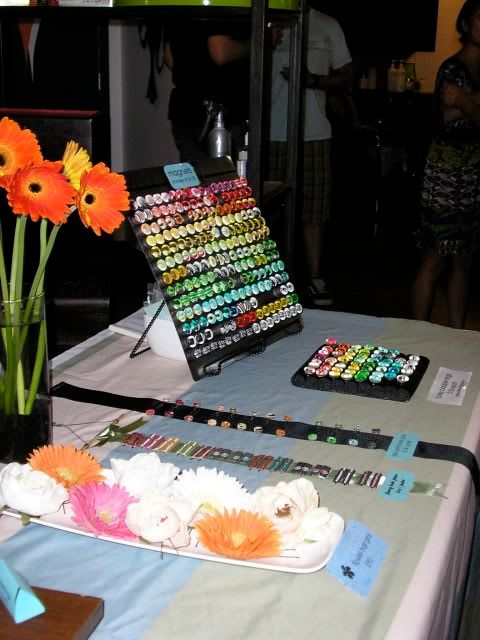 And the fun crowd we had!
I would like to thank so many people for their support, Sue, Kat, Mary, Aimee, Rob, Kaitlyn, Irene, Ragen, Cristi, Emma & all of Sirens salon for being such an awesome host to me! I also wanted to thank everyone who voted for me. Even though I wasn't nominated, I still had a great experience and hope to do it again next year.
cheers!
xo diane