I have just updated the website with two new styles of earrings! Just in time for Summer and all of those cute shorty shorts and sundresses we'll be wearing!
The first one is a colorful trio of lightweight oval shaped plastic pieces accented with tiny beads inside a cutout. These earrings are shown in "berry" but are available in 12 delicious & juicy colors!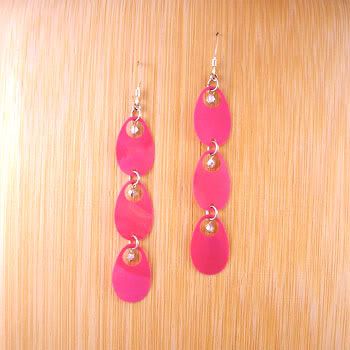 The second style was inspired by its smaller counterpart. It is a graphic printed acrylic disc that hangs within a large metal hoop ring. Super cute, bold and colorful! This style is shown in "poppy aqua" but is available in 51 different graphics.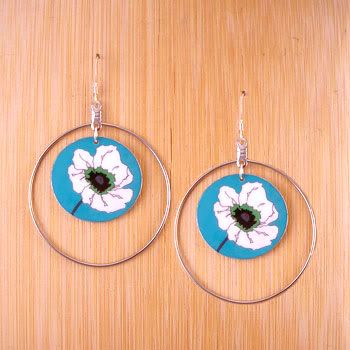 Head over to the website and check these Summertime beauties out!
cheers!
xo diane