Well, I've successfully completed the first three of seven shows as of this minute. I have only four more to go until the "official" Tasty Jewelry holiday market season is finished.
If you live in the Austin, TX area please come out and see me at my next four shows. I am organizing some local talent to show off their wares at Guero's for the next few weekends.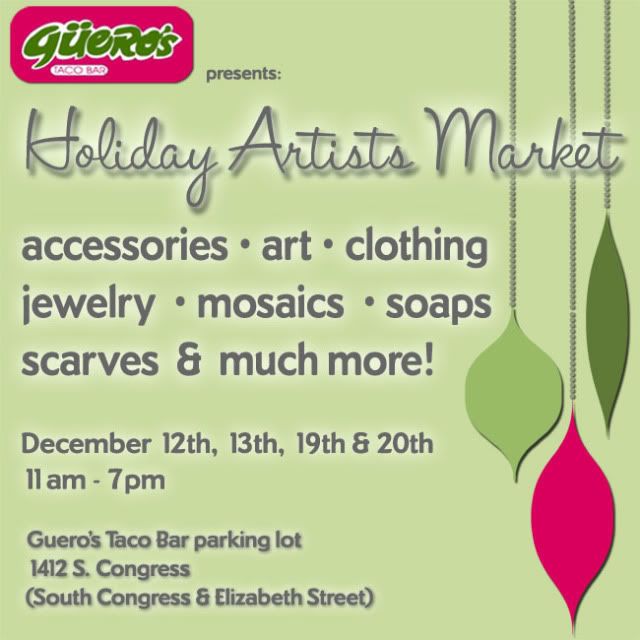 Hope to see you there!
cheers!
xo diane