its march which means that the annual
SXSW
conference is coming up soon. each year thousands of interactive, film & music junkies travel to austin to meet up & exchange ideas of what is going on in their field. this year in conjunction with Guero's Taco Bar i have organized an all local handmade austin market. there will be vendors selling all sorts of local & handmade goods.
well, since this is an awesome opportunity for me to showcase my designs, i have been keeping myself busy preparing for the event.
these are discs for bob pins:
and these are 800 baubles that have now become magnets. whew! what a job!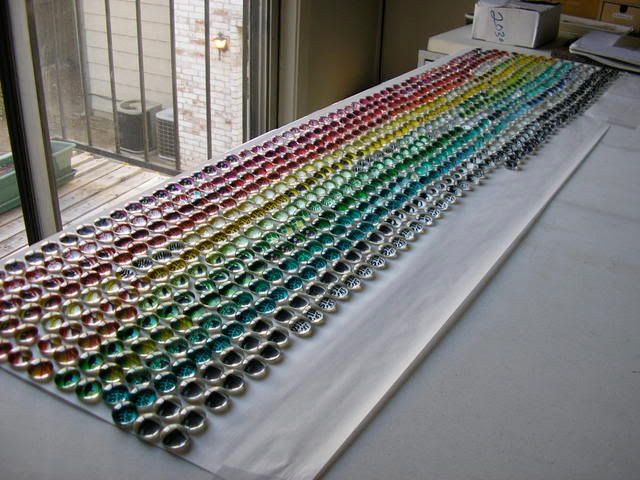 in these photos you are able to take a peek at some of my *new* graphics for the spring/summer 09 line! i will be updating the website sometime in the next week. (if i can catch my breath.) never a dull moment around here lately...
cheers!
xo diane