this week i'm working on new earrings and accessories for the
stitch austin
show...and for the
website
in general. i will be posting now as much as possible to share with you the progress that i'm making on the new stuff.
i'm hoping to participate in a few more craft shows this season. we'll see.
here is a pic of my workbench with some of the new goodies strewn about: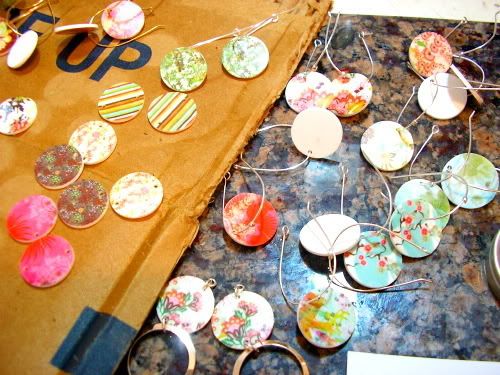 let me know what you think!
xo diane