if you live in austin, tx then the place to be tonight is first thursday down on south congress ave. its a monthly celebration of all things austin...live music, art, & good food. there are loads of street vendors with items ranging from candles & clothing to mosaic work & jewelry. speaking of the latter, i have been setting up a booth in the guero's taco bar parking lot now for the past 2 years! i found this photo on flickr and it just happened to show my booth in the background. (you can click on the picture to be taken to the "first thursday" website.)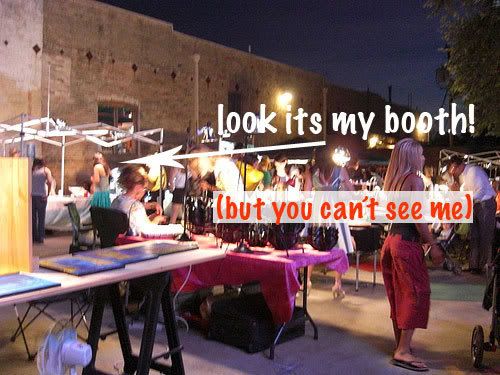 first thursday is a great way to get to know austin's crazy side, well really, does it have any other? its a great place to find unique hand made items and do loads of people watching. so come on out and see me!
hope to see you later!
cheers!
xo diane