since i've been back from my vacation i've been gearing up for a busy fall season ahead. i have decided to start teaching classes at the stitching studio here in austin starting in september.
i will be offering a class in which you can learn how to make your own swarovski® crystal beaded ring as seen here: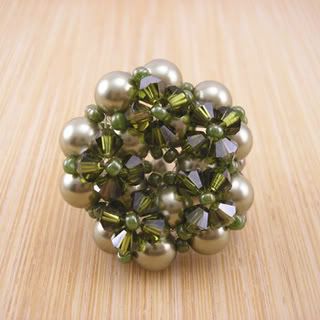 they aren't as difficult as they look, but do take some time and patience. check out
the stitching studio's website
for more details on how to sign up and to check out the other great classes they offer.
they will be having a grand opening party on saturday august 23rd from 1pm to 5pm. if you are feeling crafty come on by and see what's being offered!
cheers!
xo diane